One Stop Shop Food Service Outlet
Best Value started its operations in 2014 as a "One Stop Shop" concept for dessert and cooking oil products. It was formally incorporated in 2015 as Best Value Factory Food Outlet – a name that affirms its mission to offer the best value food products at low factory prices. It was also in this year that more products from other brands and companies were offered and sold to customers – creating a truly "One Stop Shop" for consumers in the food service industry, as well as in households.
2015 was also the year that Best Value's Hanep Negosyo Packages were launched to help an increasing number of customers looking to start or improve their business. Hanep Negosyo offers negosyo bundles that include the food equipment and a set of products to start a business, such as the Soft Serve Ice Cream or 3-in-1 Vendo. With negosyo bundles, anyone can create their own neighborhood business and start earning profits and return of investment in as little as 3 months.
Today, Best Value continues to offer its loyal food service and household clients products that are unique and uncommon in the regular supermarket. Every week, more and more products of different brands are displayed in the store and offered to consumers. This is the reason customers keep coming back to Best Value to find quality, unique products at the lowest prices.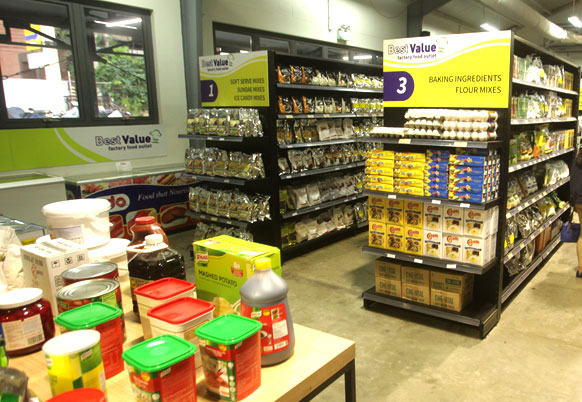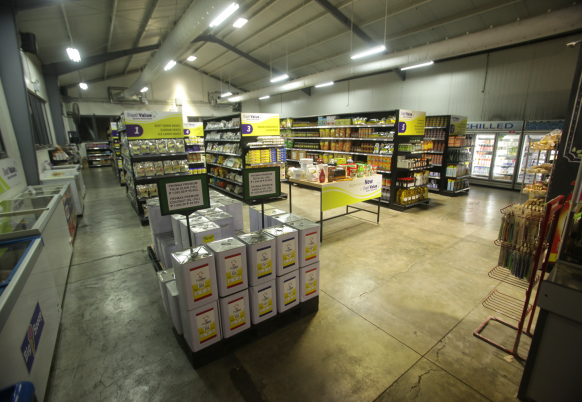 Our Major Products Include:

Specialty Fats and Oils
Palm olein, coconut oil, soy oil, canola oil, margarine, butter, whipped cream, and more…

Dessert Ingredients
Ice cream mixes, coating, frostings, chocolate compounds, flavored syrups, dessert fudges, and more…

Bakery Ingredients
Bread and doughnut fillings, flour, cocoa powder, eggs, cake oils, and more…

Culinary Ingredients
Mayonnaise, seasonings, marinades, savory glazes, sauces, condiments, breading, batter mixes, and more…